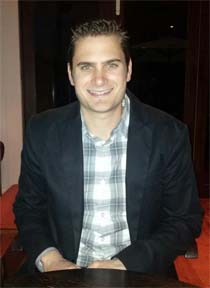 Matt Slotten
B.B.A Management Information Systems
B.B.A Economics
Certificate in Computing
The University of Georgia
Visit my

About
Matt has over 17 years of experience as a Virtualization Consultant, where he has gained cross-industry experience architecting, designing, and implementing IT infrastructure, virtualization, and private cloud solutions. He has developed deep technical expertise implementing enterprise-grade Citrix and VMWare virtual desktop infrastructures (VDI), VMware vSphere, Microsoft Hyper-V, and Linux KVM data center virtualization solutions, and designing and implementing orchestration and automation for enterprise private and hybrid-cloud IaaS and PaaS solutions. Matt has designed and implemented these technologies across a large array of industries, including US Federal Government, US Health and Public Services, Telecommunications and High Tech, and Financial Services. Additionally, Matt has experience defining and consulting on enterprise IT strategy.
Matt joined Accenture's Atlanta office in 2009 and transferred to the Melbourne, Australia office in 2011. Matt gained international experience while working Down Under, including coordinating with and managing of off-shore resources in India and the Philippines. In 2013, Matt transferred back to Atlanta, where he was a member of the Accenture/NetApp Joint Initiative.
In 2015, Matt joined Nutanix, the industry leader in web-scale and hyper-converged infrastructure solutions.
Matt graduated from the University of Georgia where he studied Management Information Systems, Economics, and Computer Science. Matt is a Red Hat Certified System Administrator (RHCSA), a VMware Certified Professional (VCP5), a NetApp Certified Data Management Administrator (NCDA), and a Nutanix Platform Professional (NPP).
Matt has experience in designing, configuring, and managing the following technologies:
Software:

Nutanix AOS
Nutanix AHV
Red Hat Enterprise Linux 4, 5, 6, 7
Red Hat Enterprise Virtualization 3.4
VMware Virtual Infrastructure/vSphere 3, 5, 6
VMware vRealize Suite

vCenter Orchestrator
vCloud Automation Suite
vCenter Operations Manager
ITBM

VMware Horizon View 4, 5, 6, 7
VMware Horizon Workspace 1
VMware ThinApp
VMware AppVolumes
Citrix XenDesktop 4, 5, 7.x
Citrix XenApp 6, 7.x
Microsoft Windows XP, 7, 8
Microsoft Active Directory 2003, 2008
Microsoft Windows Server 2003, 2008, 2008 R2, 2012 R2
Microsoft SCCM 2007
NetApp WFA
NetApp Clustered Data Ontap 8.1+
EMC UIM
Apache Web Server 2+
Nagios
KVM
OpenVPN
Hardware:

Nutanix
NetApp FlexPod

Cisco UCS
Cisco Nexus Switches
NetApp FAS Series Storage

VCE Vblock 700MX

Cisco UCS
Cisco Catalyst and Nexus Switches
EMC VMAX 20K

EMC VPLEX v2
Dell Rack Mount Servers
Dell Equallogic iSCSI SAN
HP Proliant Blade Servers
EMC Clariion SAN Storage